Question:
How can I add a YouTube video to my Nixle publication?
Is there a limit to how many YouTube videos can be in my message? Is there a size limit for a YouTube video?
Answer:
YouTube videos can be added to your Nixle messages when you create the email and web message portion of your Nixle message. There is no limit to the amount of YouTube videos you can add to a message, nor is there a limit for the size of the YouTube video.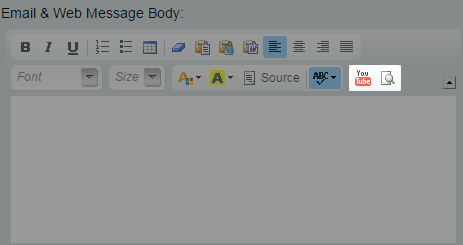 Follow the steps listed below to add a YouTube video to your Nixle message:
Log in to your agency at agency.nixle.com.
Choose Message Center from the menu bar and create your message as desired.
Choose , paste the YouTube video URL in the text field and choose OK.
Choose to preview how the YouTube video will display in your message.
Complete and send your message.