Question:
How long does a message recipient have to reply to a Nixle message?
Why are message recipients asked to join Nixle after replying to a message?
Answer: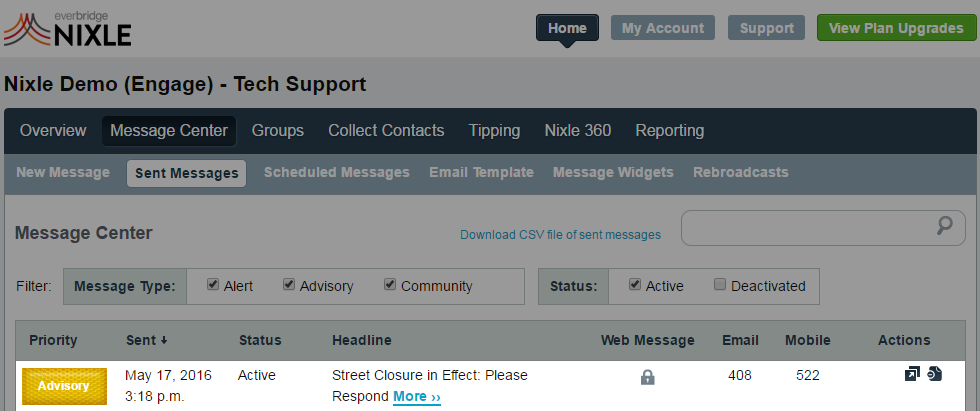 Message recipients have two hours to reply to a message once it has been published. These replies are recorded and can be reviewed by choosing the desired More >> link on the Sent Messages sub-tab.
In the example shown to the right, recipients have until 5:18 p.m. to reply to the Street Closure in Effect: Please Respond message.
Replies sent after two hours will not be recorded and will result in the message recipient receiving the prompt to join Nixle; this occurs because the system interprets the reply as a text to sign up for Nixle.